Do any of these phrases appeal to you?
Reduced stress and anxiety.

Increased focus, concentration and motivation.

Increased depth in meditation.
These are some of the reported benefits of listening to binaural beats - a hotly-debated neurohack that's become very popular in the last decade. Binaural beats are an auditory illusion of a "ghost beat or frequency" that you perceive when you listen to pure sounds of slightly different frequencies in each ear.
To be specific, this binaural perception occurs in a very specific range of frequencies - most notably when you listen to frequencies lower than 1500Hz (Hertz=cycles per second) and the difference between the frequencies in your two ears is less than 40Hz.
For example, if you listen to a 500 Hz tone in one ear and a 460 Hz tone in the other ear, you would be perceiving a 40 Hz tone (i.e. 500-460). As the early research has begun to show, your brain activity starts to match the frequency of this difference between your auditory inputs. This "frequency-following effect" implies that binaural beats may be a pathway to bring your mind and consciousness to specific mental states.
Let's get scientific now…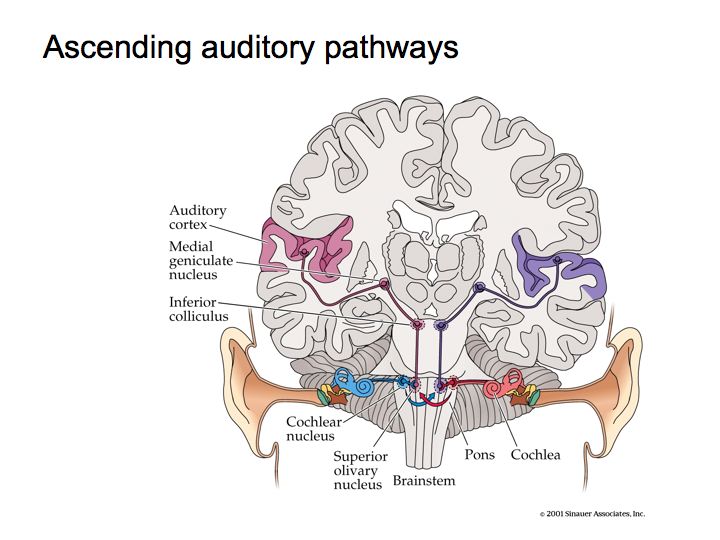 To understand why this phenomenon may affect us, we need to establish how we perceive sound. The electrical impulses that originate from our ears receiving airborne vibrations travel to the inferior colliculus of the midbrain and the superior olivary complex of the brainstem, where auditory signals from each ear are integrated and trigger electrical impulses along neural pathways through the reticular formation up the midbrain to the thalamus, auditory cortex, and other cortical regions.
This "delta" or difference between frequencies is reconciled in the brain which leads to the perception for listeners to "hear" a beat at a frequency equal to the difference between the frequencies of the almost similar tones.
In short: the vibrations hitting your ears become electrical impulses that meet up in your brain and your brain is stimulated as it processes these almost-but-not-quite identical signals. Imagine if your eyes individually saw two identical twins, but each one had a different haircut - it would be an interesting stimulation of your brain as it reconciled the two images.
So what frequency is right for me?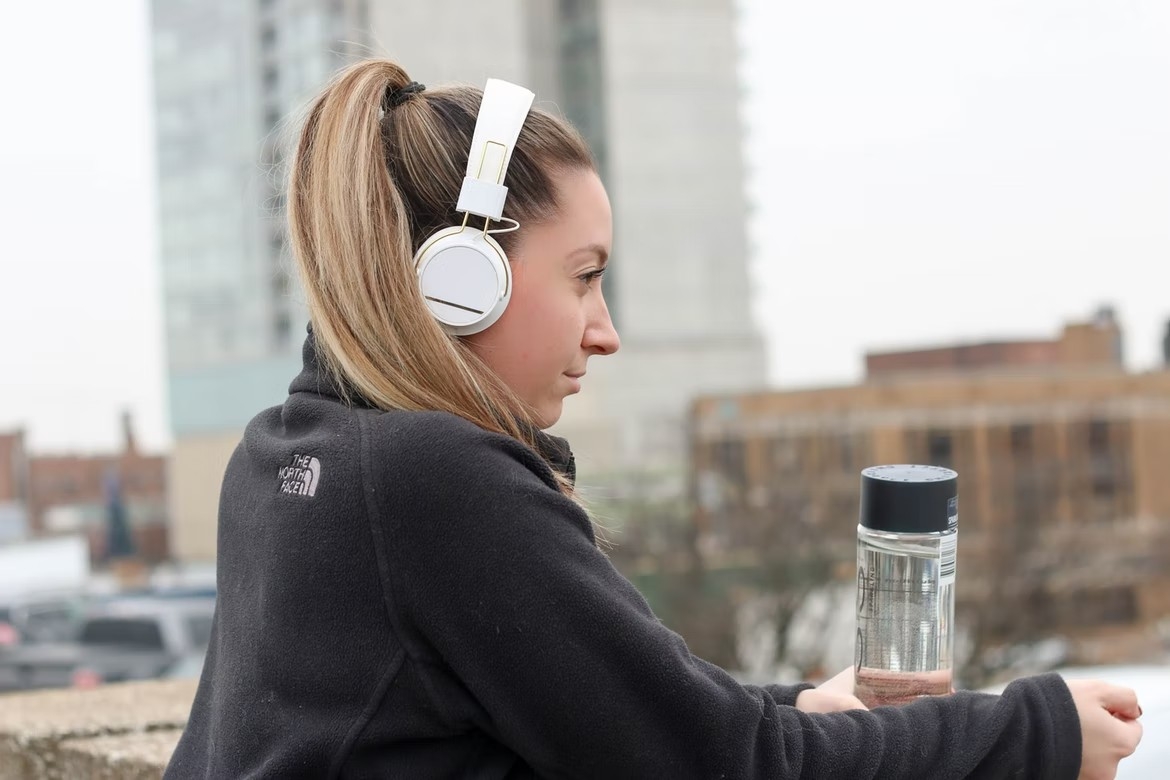 Photo by Element5 Digital on Unsplash
If you'd like to experiment, below are some frequency bands and the common benefits attributed to them.
1-4Hz Delta is often associated with deep meditation, sleep, pain relief and healing.
4-8Hz Theta is often associated with creativity and light meditation.
8-14Hz Alpha is associated with non-meditative focus and generally positive, productive thoughts and learning while more consciously engaged with external stimuli.
14-30Hz Beta is a brainwave band believed to help in focus, problem-solving and analytical thinking.
30-100Hz Gamma is the highest of these frequency bands and is known for additional cognitive enhancement, specifically with creativity, attention to detail and recall. The sweet spot is often reported to be around 40Hz.
How do I try this to judge for myself?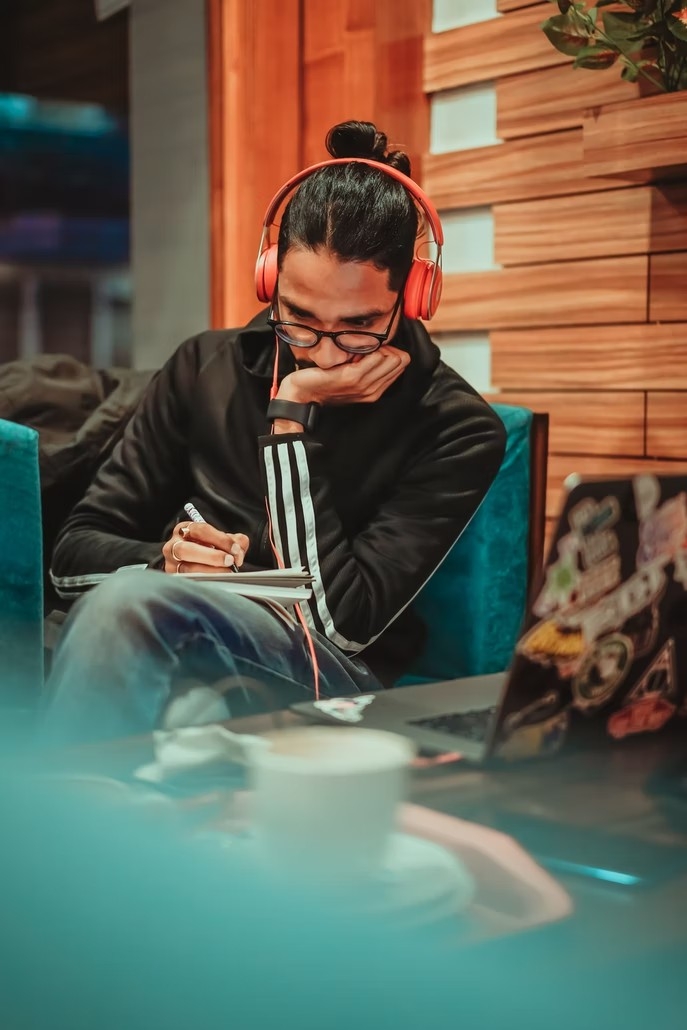 Photo by Dollar Gill on Unsplash
The first step is to strap on headphones that cover your ears - you want to be able to isolate each ear so it receives a pure signal without "bleed-through" from the other speaker.
Decide if you want to experiment with deep relaxation or meditation or productivity and focus. Based on your decision, look up the appropriate frequency band above. If you want to relax or meditate, find a comfortable space to recline. Open your Spotify and search "binaural beats" and choose one of the playlists with a lower frequency.
If you are looking to heighten your productivity practice, try the new "Binaural Nature 40Hz" in Centered. We optimized some beautiful nature sounds and have mastered them to have a 40Hz delta, ideal for productivity. Try it and let us know what you think!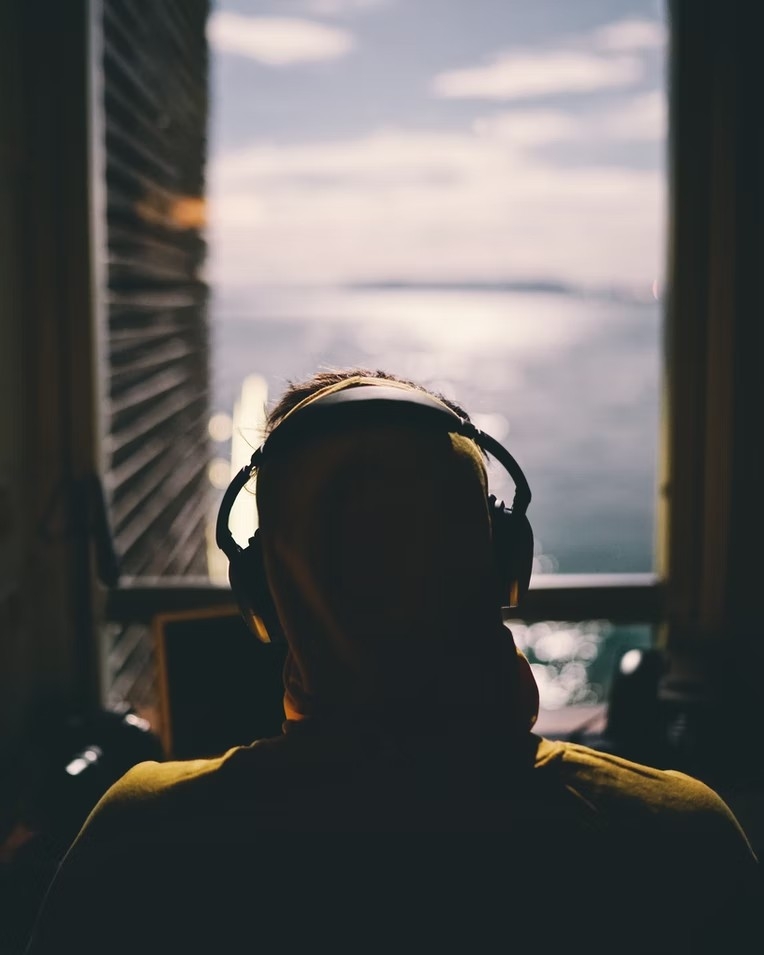 Photo by Reynier Carl on Unsplash