Centered 3.1 is here.
We're excited to share our latest update with you. Here are some of the highlights of this new release:
See what everyone's up to
Click on the globe icon in your top navigation bar to see a feed of what your friends have been up to and how your Flow Stats compare with others in the Centered Movement.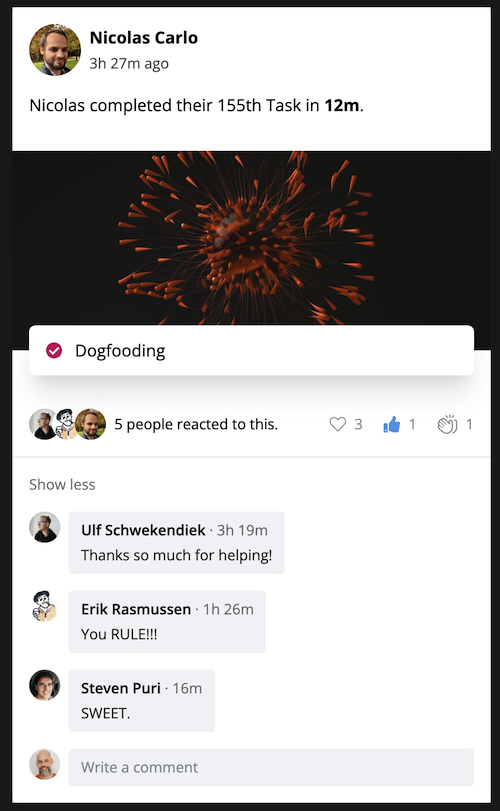 Set Privacy by the Task
You like making your Task list public, but every now and then want to keep a certain Task private? Just toggle the privacy of a selected Task with "P" or via the Task menu. (Premium Feature)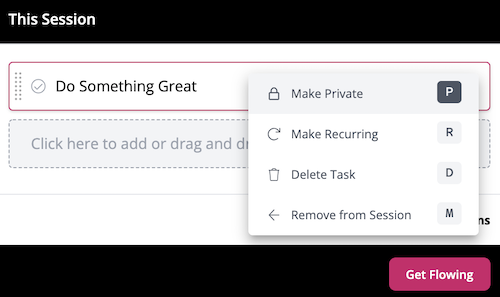 Paste in Tasks from anywhere
Now you can paste multiple line-separated Tasks in the Dashboard. We even support copy pasting directly from Notion and Things 3 task lists.

Quick Task Add
While you have Centered running on your Desktop press CMD+SHIFT+C to open the Quick-Add Window and enter a new Task from anywhere. You can always change the shortcut in Settings - General.

Daily Summary Emails
Receive a daily email in the morning, reminding you of your successes yesterday and helping you schedule today. You can turn these off any time in Settings - General.
We have many exciting updates planned in the coming weeks, including more integrations with your favorite apps and Private Flow Groups. Please reach out to us if you have any questions, feedback, or requests at support@centered.app.